10 août 2006
I finished kaki's back this week: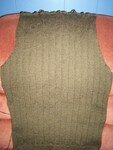 The front is going great. I love doing the cables, it looked really harder than it is. Now I'm addicted I am new to cables world and I love it!

Here is a close up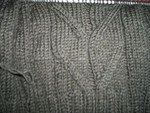 Strange but none of the pictures look the same color.Just so you know the real color looks like the first picture.
I also received a nice package! A gift from my "poligodmother" !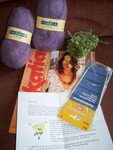 Commentaires sur I finished kaki's back this week: The front is